Maths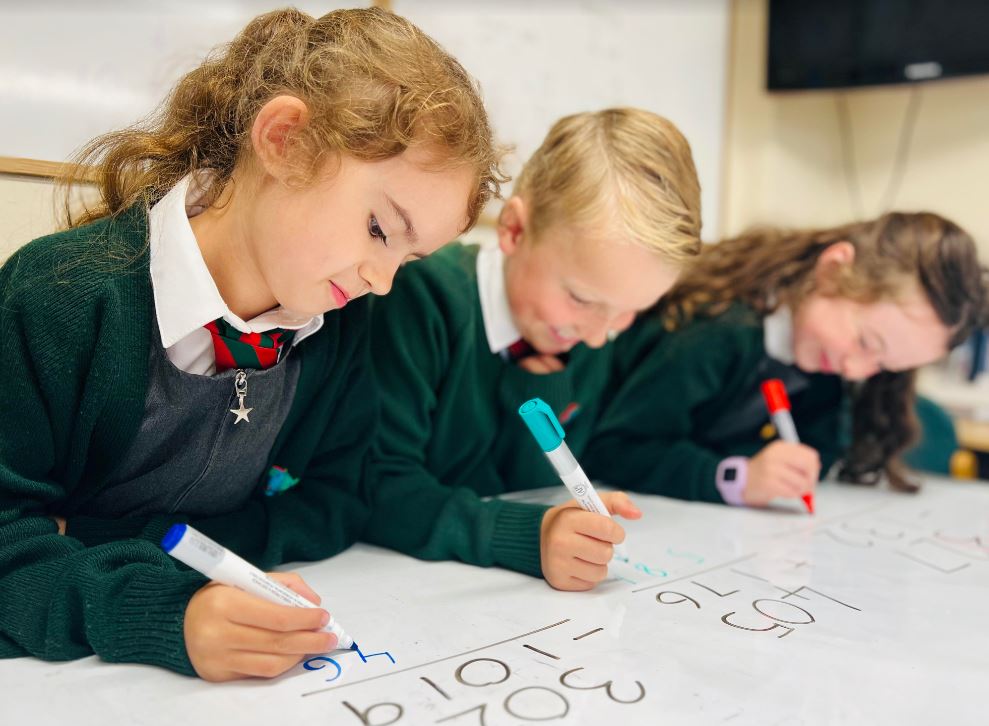 At Sherwell Valley, we aim to instil an 'everyone can' attitude to maths by providing the children with a lively and engaging maths curriculum. We strongly believe that Maths is essential for everyday life and provides children with a better understanding of our world. As a school, we use the White Rose Maths scheme as our skeleton framework (which links directly to the objectives outlined in the National Curriculum document) and supplement this further to ensure the children become fluent and deep-thinking mathematicians.
Across the school, pupils are taught through whole-class interactive teaching with a focus on all pupils working together on the same lesson content at the same time, which follows the NCETM (National Centre for Excellence in the Teaching of Mathematics) Maths Mastery approach. Teachers will engage the children at the start of the lesson, provide opportunities to consolidate previous work and then build on understanding through the use of carefully planned small steps, the use of manipulatives and intelligent practice. Daily lessons are taught in Years 1- 6 with a total of 5 hours a week spent on maths learning. The following model underpins all Maths lessons:
In the Early Years, the EYFS statutory framework coupled with the Development Matters non-statutory curriculum guidance is being used with our children in Nursery and Reception classes. At this stage, pupils experience mathematics on a daily basis with a focus on developing a strong grounding in numbers so that all children develop the necessary building blocks to excel mathematically. This early introduction to mathematics will generally be undertaken orally, through songs or with manipulatives. Opportunities for mathematics are developed through daily routines and in all areas of learning.
For children to access the majority of their learning in maths and to be able to apply it across the curriculum, a strong and confident grasp of methods for the four number operations is also important. In order to achieve this, concrete (using physical objects) and pictorial representations (using pictures) are used alongside the abstract (calculation) in order to promote deeper understanding. Our calculation policy clearly outlines the approaches used for the four operations in each year group.