English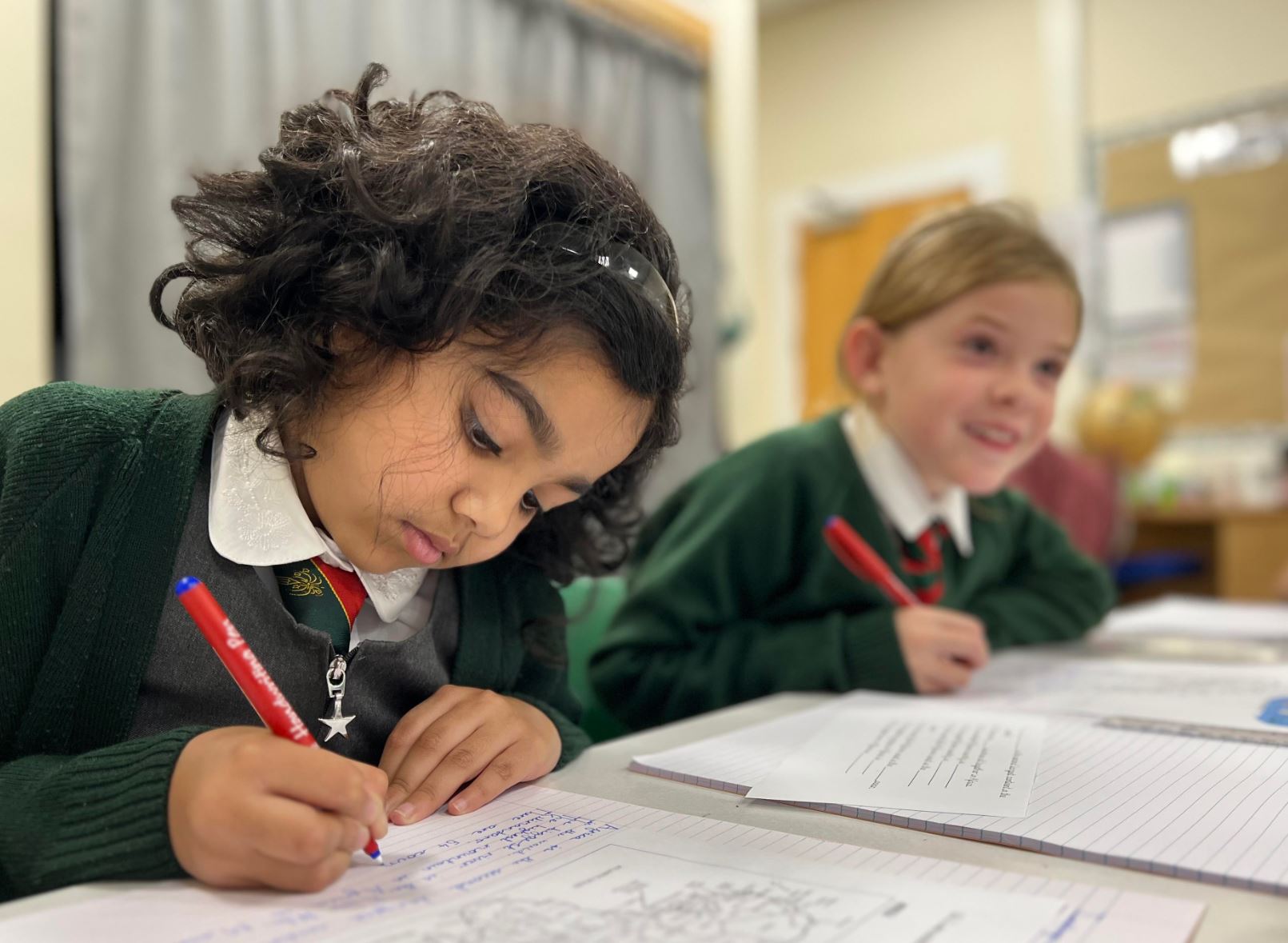 Our English curriculum engages all children in high quality literature daily. We use books, storytelling, reading, drama and talk to develop children's language, vocabulary, reading and writing skills for life. We aim for our children to be able to:
• Read easily, fluently and with good understanding
• Develop the habit of reading widely and often, for both pleasure and information
• Acquire a wide vocabulary
• Develop an understanding of grammar and knowledge of linguistic conventions for reading, writing and spoken language
• Write clearly, accurately and coherently, adapting their language and style in and for a range of contexts, purposes and audiences
• Use discussion in order to learn; they should be able to elaborate and explain clearly their understanding and ideas
• Become competent in the arts of speaking and listening, making formal presentations, demonstrating to others and participating in debate
(DFE, National Curriculum, 2014)
Writing
Our writing curriculum is linked closely to our learning enquiries. This gives the children the opportunity to write for a purpose and allows for cross-curricular writing to take place. By following our school writing process, children are provided with lots of different opportunities that build the skills they need to produce high quality pieces of writing. They are taught key skills for writing through the text, including grammar, vocabulary and author choice. Children develop a clear sense of the audience and purpose for their writing. They think about how their writing will affect the reader and what writing skills they will aspire to use to enable this. Children are taught how and given opportunities to edit and improve their writing, producing high quality outcomes and demonstrating resilience.